SHOWCASE YOUR VEHICLES FROM ALL ANGLES
DealerSpin360
Engage shoppers with this interactive 360° walkaround.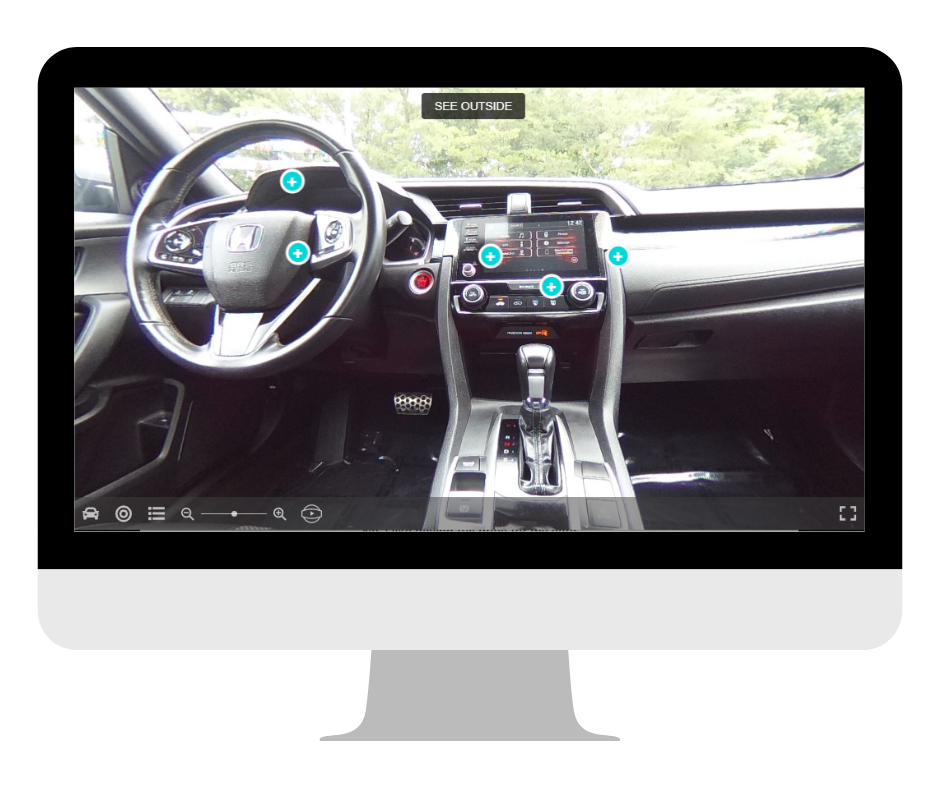 Increase Engagement
Double the time shoppers spend on your VDPs with clickable hotspots and rotating function to keep shoppers engaged.
Shopper Insights
DealerSpin360 reports give you insight into the most viewed vehicles and most clicked vehicle features.
Integrate with Video
Combine your new 360° spins with our LiveLot videos in one video player, and give your shoppers more detail.
Looking for a way to keep your shoppers engaged with your vehicles? DealerSpin360 provides an interactive platform allowing shoppers to click around and spin the vehicle image - keeping them engaged with your website and brand.