MOST ADVANCED AUTOMOTIVE VIDEO MARKETING PLATFORM
LiveLot®
Elevate your VDPs with professional video content to engage and sell more cars online.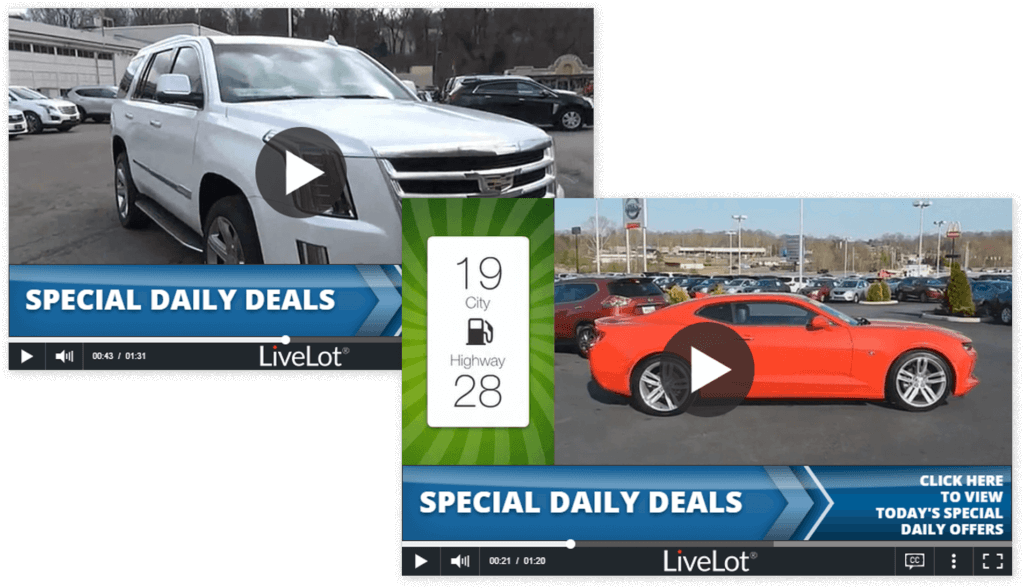 Dynamic Overlays
Display your dealer logo, address and phone number on your LiveLot videos. Videos change with each vehicle to highlight MPG and options.
Picture-In-Picture Video
Easily create a Picture-in-Picture video using the mobile app and then add to your existing vehicle videos for a custom message to your customers.
Integrate with CARFAX
There's no need for your CARFAX credentials. LiveLot accesses CARFAX directly to pull in information on most vehicles.
Take your dealership's video merchandising to the next level with LiveLot video services from Dealer Specialties.
Through feature-rich videos shot and distributed by our team of expert videographers, LiveLot enables car shoppers to experience your inventory like never before.